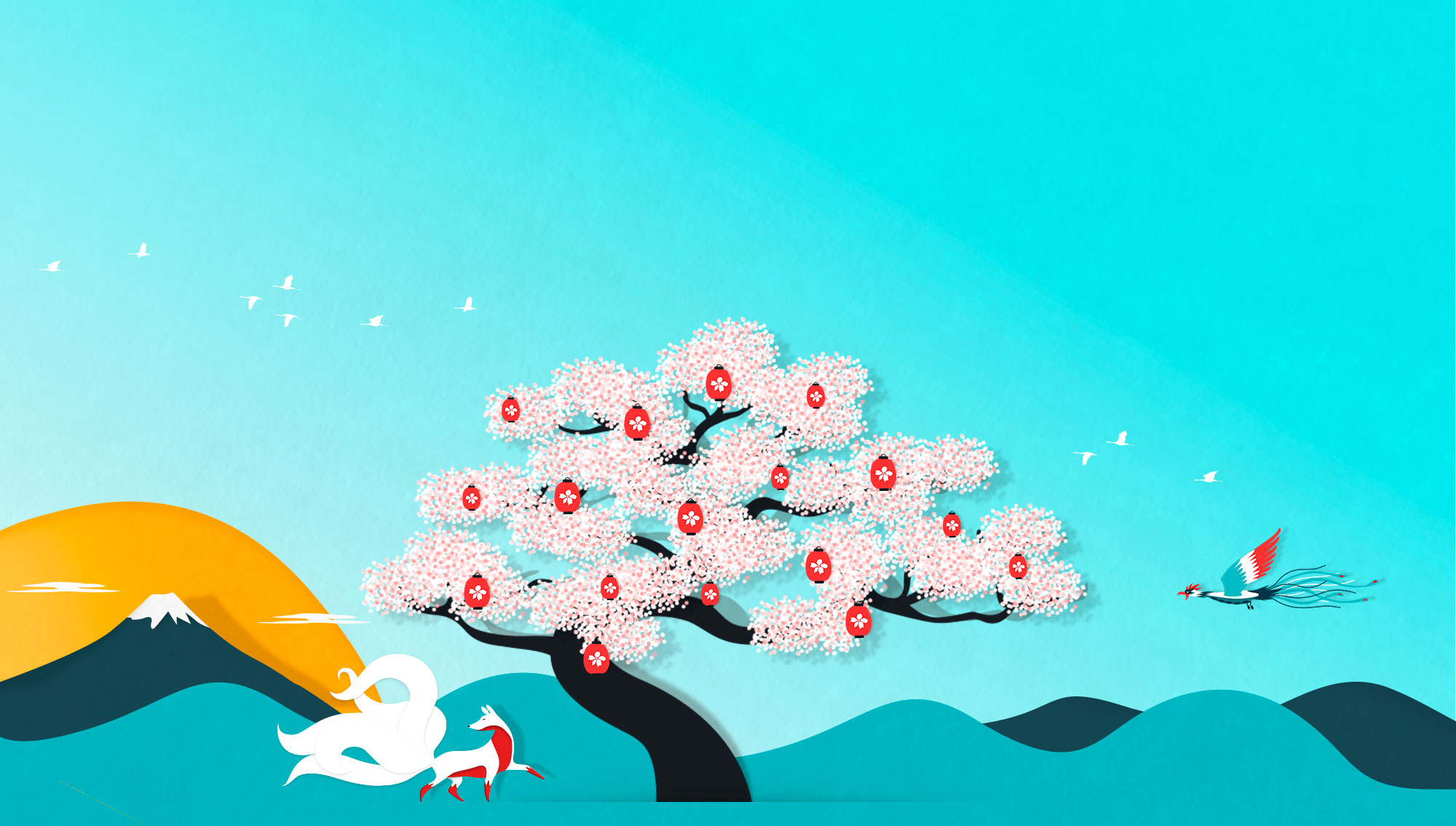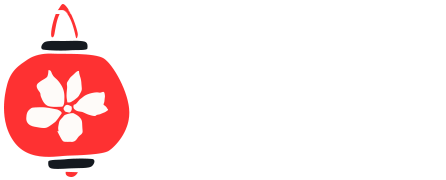 Grow your Magic Sakura and revel in its tranquility as you collect lanterns that hang from its branches for the chance to win a trip to Japan!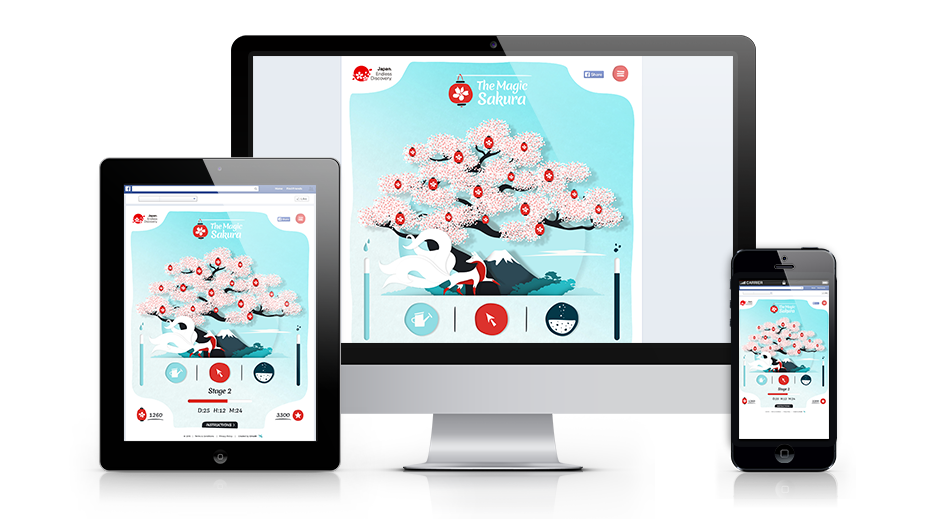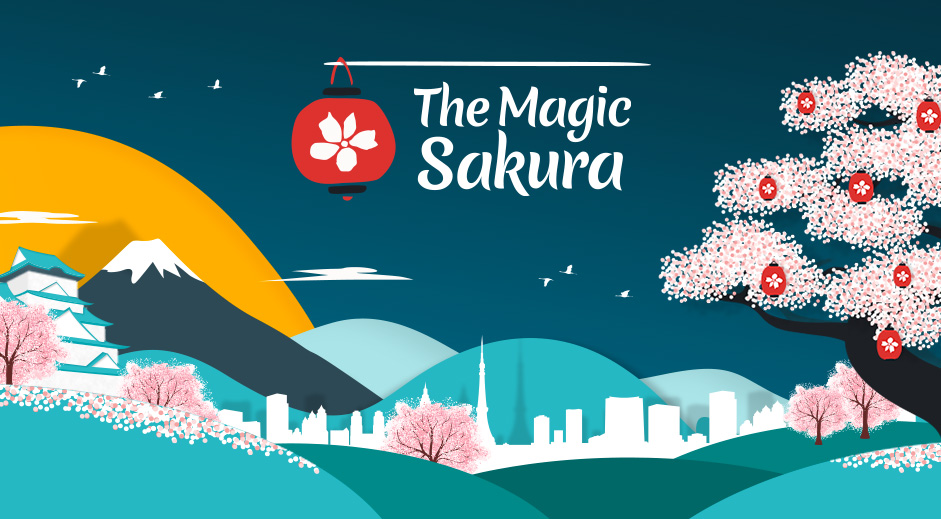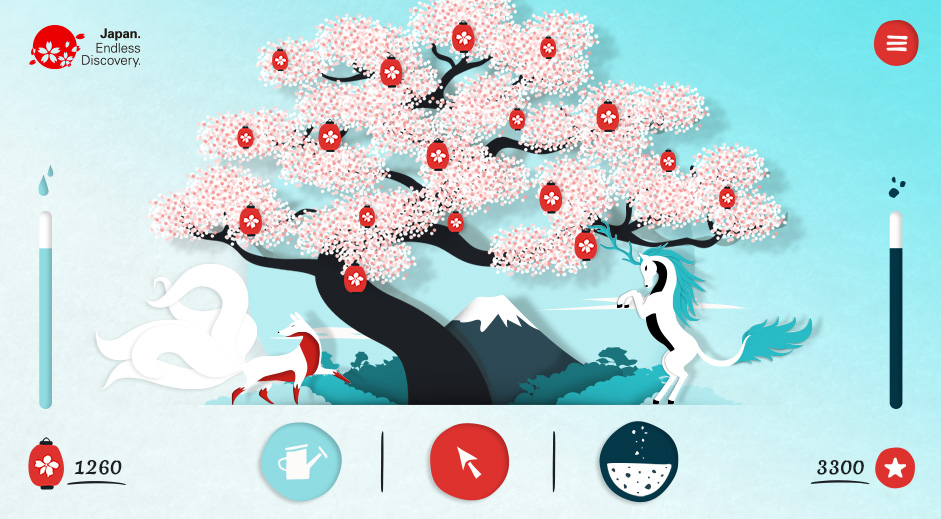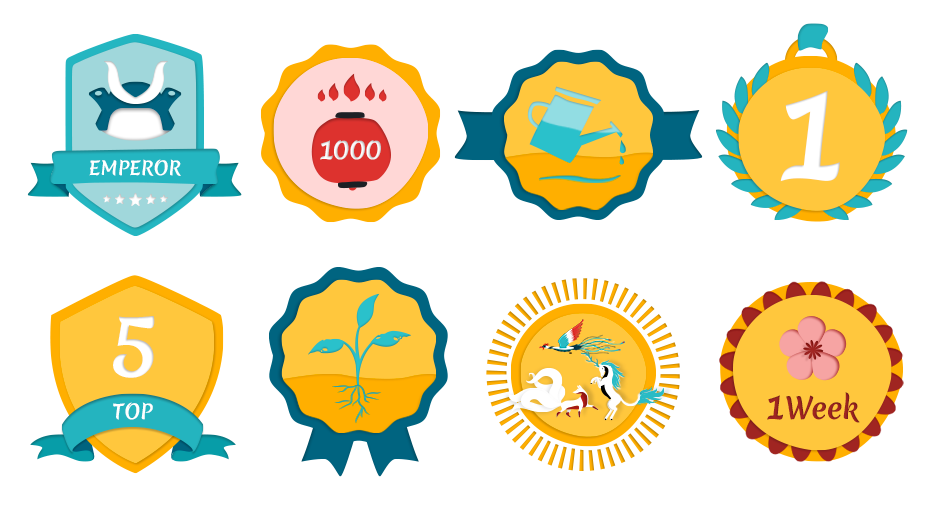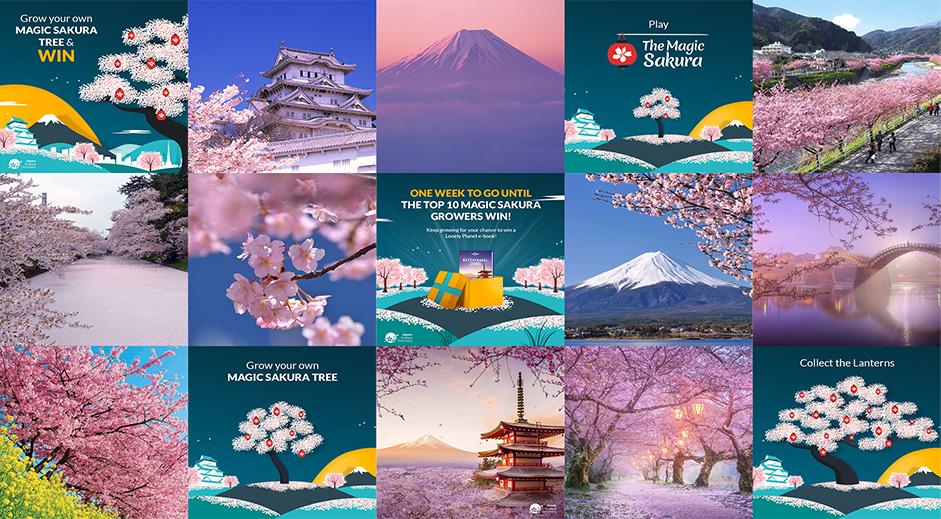 We were tasked with creating a social media campaign that engaged, educated and insired users around travel to Japan during Spring (Cherry Blossom Season). Additionally the campaign needed to increase JNTO's social following and database growth.

"Hanami" is the Japanese traditional custom of enjoying the transient beauty of flowers, almost always in reference to those of the cherry blossom tree (Sakura) in spring. Our research showed us that our target audience were within the casual gaming market on Facebook, so we combined these two insights and created an origami inspired HTML5 tamagotchi style mini-game wherein consumers could grow and nurture their very own virtual Japanese Sakura tree as well as learn about popular Japanese culture and popular travel destinations within Japan. As the tree matures and is kept healthy, Japanese creatures fly through the scene and lanterns appear on its branches for the player to collect and earn points. Collecting 50 lanterns earned the player a chance to win a trip of a lifetime to Japan with a friend, to view the Cherry Blossoms in real life.

Within the first few days of launch we had over 3,000 players organically. We knew instantly we were onto a winner. As the campaign continued we saw engagement with the campaign sky rocket with over 31% increase in Facebook fans, 175% increase in engagement on social posts, 11+ million game interactions and an insane dwell time average of 17+ minutes per session. The fans went crazy for growing their own virtual cherry blossom tree and our winning player picked up a free holiday to Japan to experience Hanami for themselves.